Clevertronics now offer a 10-year warranty for L10 Nanophosphate products combined with our Zoneworks XT HIVE testing and monitoring system.
The Results Are In.
Clevertronics long term test results confirm that L10 Nanophosphate is the best performing emergency lighting range in the world. 
It's great news for building owners and facility managers looking for a 10-year emergency and exit lighting warranty. 
Together with our continuous bench-testing data at elevated temperatures over the past 12 years and on-site performance of 10 years, Clevertronics can now offer a 10-year warranty for L10 Nanophosphate products combined with the Zoneworks XT HIVE system. There is still no other product on the market that can produce the outcomes of L10 Nanophosphate.    
 "Our clients across the world have come to expect the highest quality from Clevertronics" said George Maglaras – GM Sales ANZ. "The increased 10-year warranty is yet another way we're able to make emergency lighting easy for our customers and simplify managing compliance, testing and maintenance."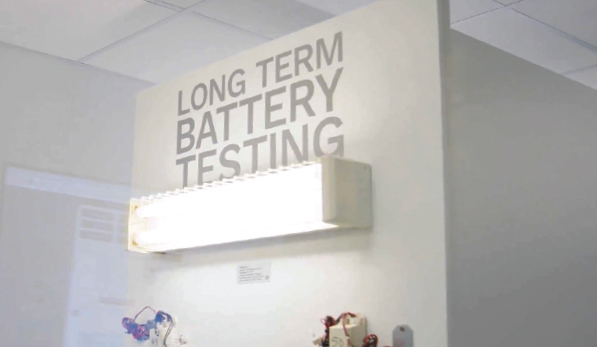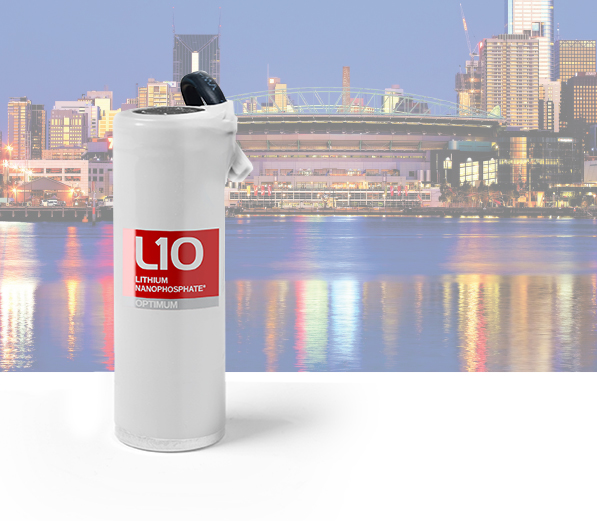 The L10 Nanophosphate Journey
Back in 2010, a team of engineers at Clevertronics were researching and testing the use of Lithium Iron Phosphate technology in emergency and exit lighting. After two years of exhaustive testing and trials of various batteries, electronics and luminaire designs, the L10 Nanophosphate solution outperformed all alternatives  
Officially launched in September 2012, L10 Nanophosphate delivered the world's first lithium powered emergency lighting range on the market. The L10 range was a game changer due to its ability to reduce maintenance costs by over 80% compared to existing products on the market.   
Since its launch, over one million L10 Nanophosphate fittings have been installed into thousands of sites globally, including Melbourne Cricket Ground, Perth Children's Hospital, Barangaroo Reserve, Metro Sports facility and bet365 stadium, with on-site real world results exceeding bench-test performance predictions by a significant margin.  
L10, combined with the Zoneworks XT HIVE monitoring system, provides unprecedented visibility into each luminaire's on-site performance in different environments and temperatures.
Zoneworks XT HIVE completing the solution
Zoneworks XT HIVE is another significant milestone for the emergency lighting market as it redefined the way emergency lighting is designed, installed and managed. XT HIVE is smarter and more advanced than any other system on the market because it reduces the backbone hardware requirements to a single RF controller. Each controller can manage 1,000 luminaires through a dynamic self-managed mesh. 
Earlier emergency lighting systems were costly and complex due to the need for additional controllers, with dedicated backbone cabling requirements. Now with the Zoneworks XT HIVE's simple network setup and RF meshing system, all sites can now be easily upgraded either progressively or in one project.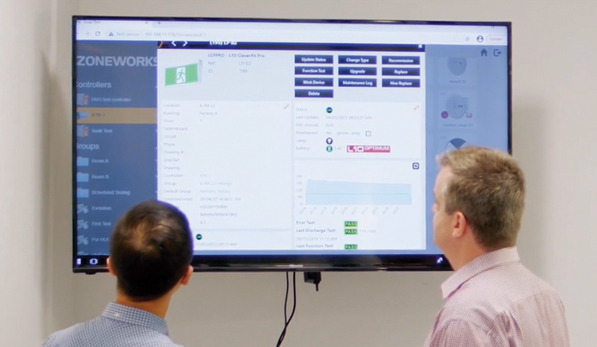 Find Out More
Please contact your local Clevertronics office or representative to find out more about the world leading L10 Nanophosphate and Zoneworks XT HIVE warranty or an L10 upgrade audit using our online calculator report tool, CleverUpgrades.